#1 Gazebo Builder San Antonio, TX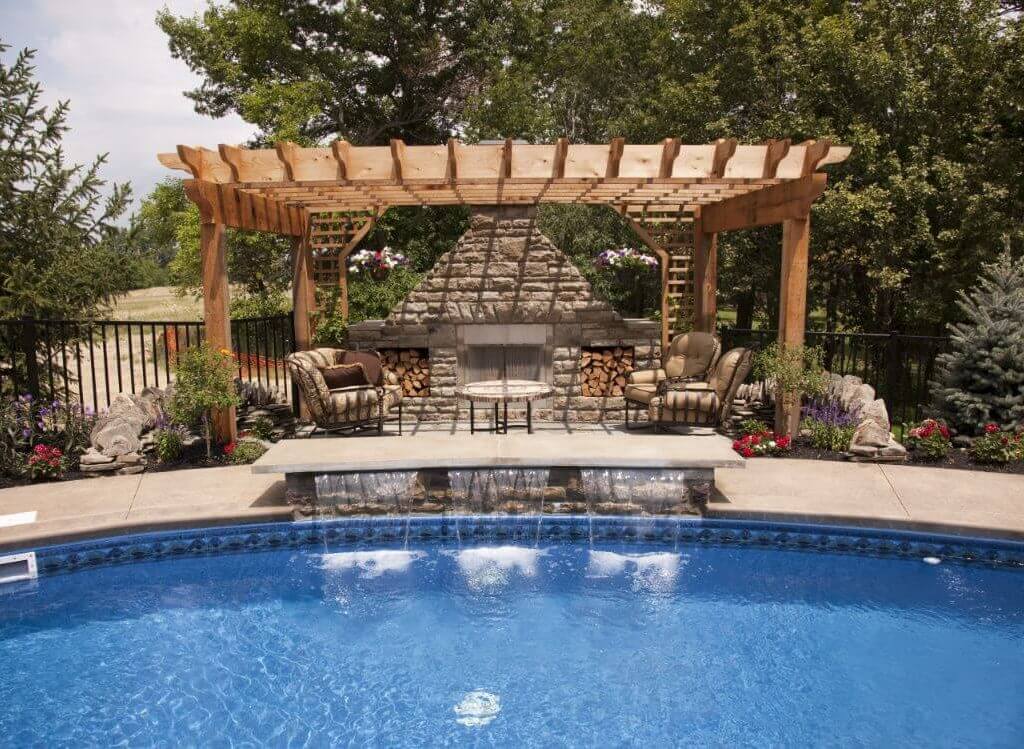 Beautiful and unique, Custom Gazebos have defined outdoor living for many generations. No matter if they are enclosed or open, Gazebos provide a beautiful place to gather. Gazebos can provide an opportunity to escape the hot San Antonio, TX weather.
Enhance your outdoors with a custom-designed gazebo
There's nothing more relaxing after a busy day than being in your outdoor space where you can take a sip of coffee, read good books, or just spend some time with friends and family. A gazebo will transform your outdoor space into your personal outdoor paradise especially when it's well constructed and is created with top-quality craftsmanship.
You'll get exactly that when you call a top builder of gazebos with years of experience, commitment to the highest quality, and vision – Landman Group, Inc.
Every outdoor project we work on is built to last, which includes our gorgeous gazebos.
Every Gazebo is unique. Each gazebo we construct is entirely custom-made and designed to meet the requirements of each client, their requirements, specifications, and preferences.
This is why we're an exceptional gazebo builder–we don't do poor-quality work. Instead, we start by looking in-depth at your vision and then assist you in bringing your vision to life.
The options of a gazebo's style are almost endless. Here are a few most popular options:
Wood: Wooden gazebos provide that traditional style and elegance. It is also an extremely popular materials utilized by gazebo builders. Wood gives your gazebo an appearance that is authentic and beautiful.
Vinyl: For homeowners who are looking for an outdoor space that needs minimal maintenance, vinyl would be an excellent choice.
Aluminum: It's another material utilized by gazebo builders and provides a great deal of durability, strength and privacy, if privacy is the case.

Gazebos can extend the deck, or any other structure for outdoor use or they can just stand on their own. You may choose to cover your gazebo or leave it open to take in the fresh air that is naturally available.
Other options that you might want to discuss with your gazebo builder is the dimensions and shapes. You could choose an intimate octagon shape, or choose something larger to be used for gatherings with family and friends.
Whatever method you'd prefer, we'll begin by conducting a thorough interview which will enable us to fully understand what you're searching for before we move forward.
The same with all outdoor structure and deck construction service, you're our first priority and this is the reason why we're most trusted San Antonio, Texas gazebo builder.
San Antonio Outdoor Gazebo
Gazebos can be overlooked when discussing decks and patios, as patios and decks look identical, however gazebos possess several hidden benefits which make them an excellent investment. Gazebos can help you reduce your expenses in the long run and improve the appeal of your backyard. Children love them and they are excellent outdoor games rooms for those who like being with family and friends.
What are the Benefits of Getting a Gazebo in Your Yard?
It can be used to celebrate special events such as weddings or receptions

It helps to save money for such events.

You can play games privately in your own backyard.




Kids love playing games in the gazebos

.

Animals love hanging out in gazebos.

They are great for parties.

They have a built-in roof that will protect you from the scorching San Antonio sun or rain.

What is it that makes us the ideal choice to build Your Gazebo?
We offer free consultations

We cater to San Antonio residents.

Our materials are built to last into the future. They come with full warranties in the event that something occurs to the materials.

Our team members have many decades of experience in creating gazebos.

We don't change team members, which makes it easier to maintain the standard of our work.

Each of our projects is designed with a specific plan to reduce the time you'll have to wait for your pergola

We only have one goal in making gazebos available to San Antonio, TX residents: Increase the enjoyment at your home. We'd like to make people be amazed at how gazebo boost the fun in every home. The beautiful structures are made for many different purposes, and they increase the worth of your home if ever you want to sell them.
Landman Group, Inc - Gazebo Builder San Antonio, TX
You may have seen a beautiful gazebo outside someone's home while driving around San Antonio. It's something you admire from a distance and wonder where they went to have such a stunning gazebo. You're in luck. You can trust us to build a gorgeous gazebo perfect for you and your space. With our creative designs and high-quality constructions, Landman Group, Inc. will build the perfect gazebo for your home.
A gazebo is a great addition to your yard. It will increase your property's worth and make your outdoor space more enjoyable. Get in touch with us to learn more about our gazebo construction services.