Outdoor Fire Pit San Antonio, TX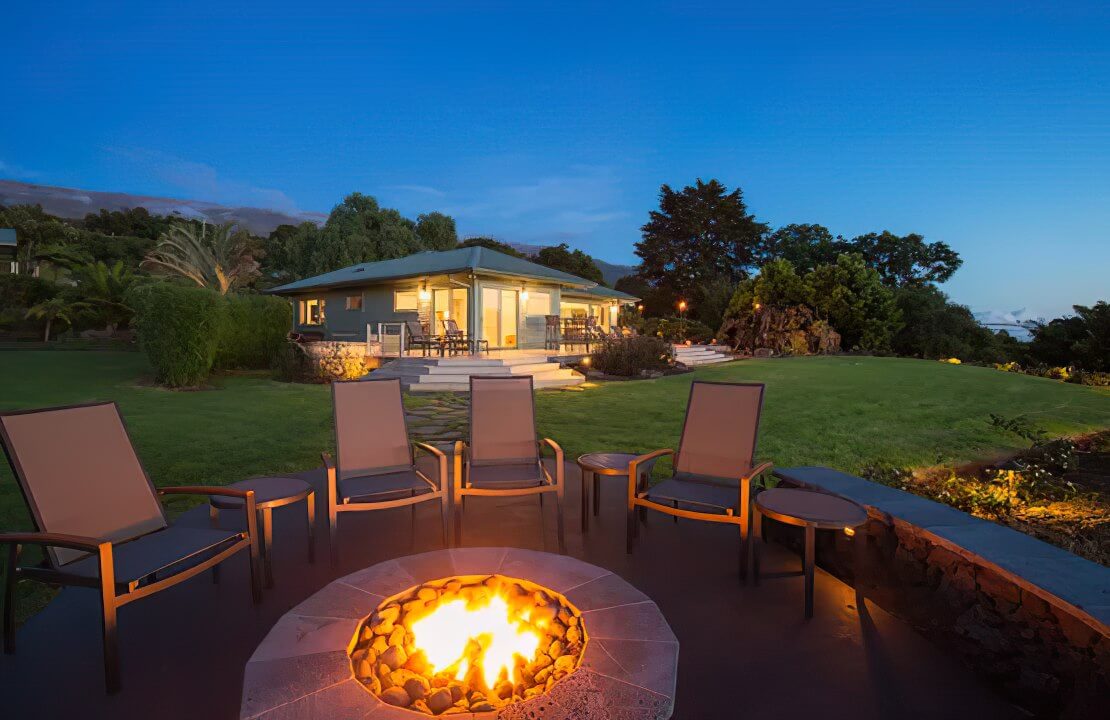 What a wonderful way to end the day, sitting with your friends and family around the beautiful outdoor fire pit.
Serving in the San Antonio, TX area for more than 3 years, Landman Group, Inc. is the outdoor fire pit company that provides you with the top-quality service to live lifestyle in luxury!
Our experts in outdoor fire pit will be there to assist and are ready to provide the most extensive knowledge and suggestions to help to select the elements you're looking to integrate into your fire pit.
From small fire pits, fire rings to large outdoor fireplaces and impressive installation, our team had years of experience in designing, as well as installing these features that are built to last for San Antonio, TX homes.
STUNNING OUTDOOR FIRE PITS IN SAN ANTONIO, TEXAS
After a hard day's work, an outdoor fire pit is perfect to add a touch of luxury and elegance to your lifestyle.

ENJOY WITH FAMILY AND FRIENDS
There's no better place to read a good book or enjoy hot chocolate with people you cherish than in an outdoor fire pit. That's why our skilled craftsman construct and install custom fireplaces and fire pits for homeowners just like you. We can help you design your outdoor space to add luxury, comfort and ambiance in your life.

CUSTOM FIRE PIT INSTALLATIONS AND DESIGN
Every yard is unique that's why having a custom outdoor fire pit is more appealing than pre-made fire pit from a store. Additionally, you can select the best stone finish or exterior to complement your home or other features in your yard. Additionally, we can tailor the material, layout, and dimensions to meet your needs and budget.

The addition of more place to relax and unwind adds value to your home and makes your life more enjoyable. Nothing is more rejuvenating than watching a flame slow burn while stars twinkle across the sky. Your loved ones, friends and guests will appreciate the warm, inviting atmosphere that a top-quality outdoor fireplace or fire pit could create. Our team is well-versed in all kinds of outdoor living features. You can be confident that we can build reliable outdoor fire pits that last for a long time.

FESTIVE FIRE PIT OR FIREPLACE FOR ALL SEASONS
Make memories by gathering around your outdoor fire pit. Share stories, chat with your friends, and gaze at the sky. Fire pit is best for summer evenings, making S'mores and spending time with family and friends. In the winter months having a fire pit in your backyard can lighten up your patio for fun activities. The party will never stop as long as you're cozy and warm.
Do you want an intimate and private gathering? Outdoor fire pit is a great option for enjoying the cool autumn afternoons or mornings with a steaming cup of coffee and a reading book.
GET YOUR FREE CONSULTATION
There are endless possibilities when you work with us for your outdoor fire pit. We believe that every family deserve to enjoy the best of their homes.
We are here to give you the information you need to make the best choices that will fit your budget and needs. Contact us today for your free consultation and professional guidance from experts.