#1 Outdoor Kitchen Builders in San Antonio, TX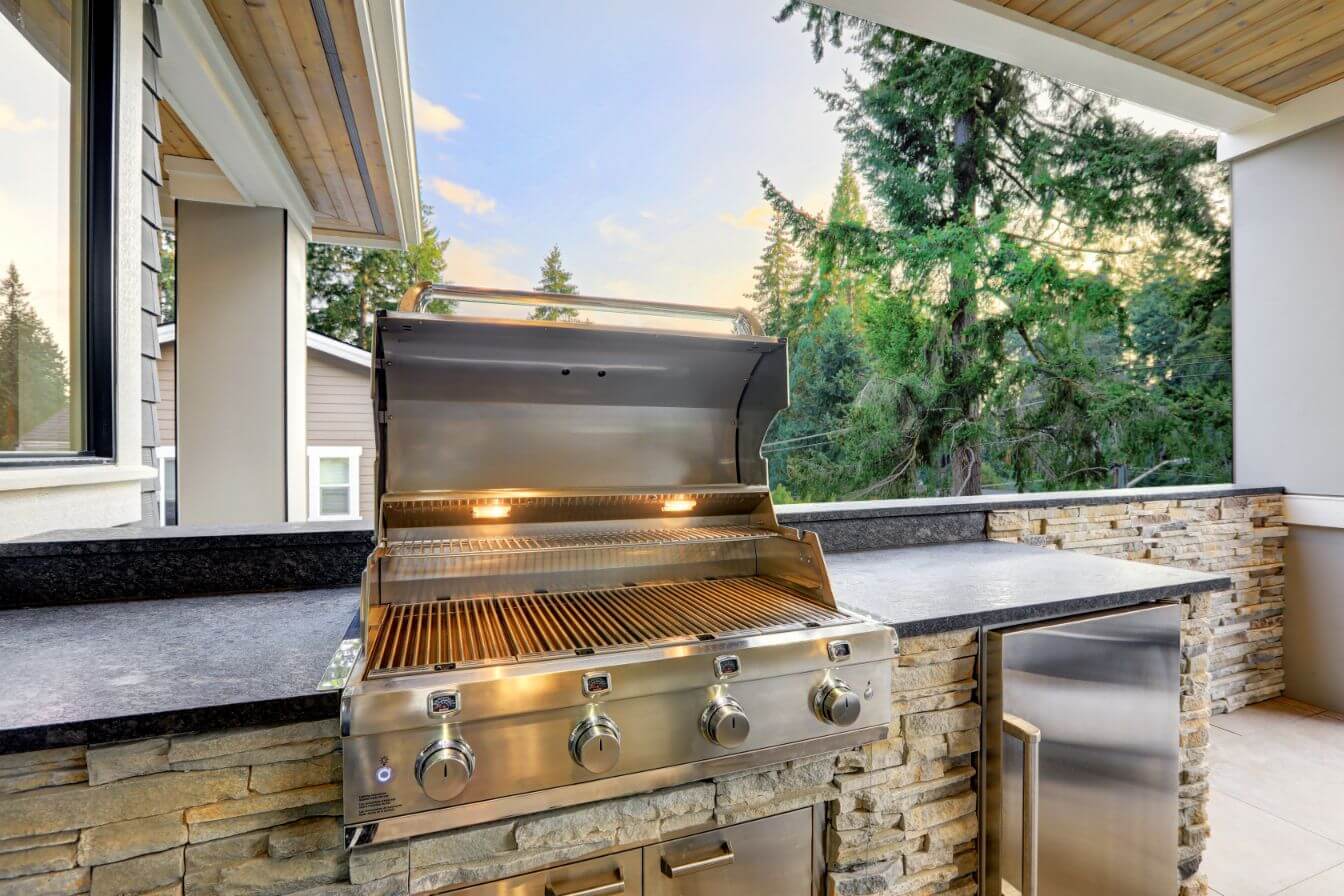 Landman Group, Inc. will build amazing outdoor structures, from the simplest to the most intricately designed outdoor living spaces. An outdoor kitchen, living area, or a fireplace can be a practical way of increasing your property's value and creating a place where you can entertain friends, host family events, or just simply enjoy the outdoors.
We can design and build an outdoor kitchen that seamlessly blends with your home. Through our extensive knowledge and experience, we are committed in providing the best outdoor kitchen construction.
The Appeal of Custom Outdoor Kitchens
Imagine a world of custom outdoor kitchens that are each made for one person. The lucky person will only need to reach out his arms for the BBQ tools, salt shakers, spices, or plates. No more reaching for awkward shelves or digging for utensils. These amazing creations include a unique cooking center, out-of-the-way spaces for guests to view while dinner roasts, and an outdoor dining area. Custom outdoor kitchen has the right layouts, accessories, and countertops to make your cooking experience extraordinary.
Why you need an Outdoor Kitchen
More Comfortable & Livable Space
It can get very hot in San Antonio and other parts of Central Texas. It can be difficult to make the most of your outdoor space with an average of 220 sunny days per year. Landman Group, Inc. takes this into account when designing outdoor kitchens. Our outdoor kitchens can be fitted with pergolas or patio covers. Landman Group, Inc. strives to offer a seamless outdoor kitchen installation experience to San Antonio homeowners.
A custom outdoor kitchen in San Antonio Texas can be a great investment for your home. Any real estate agent will tell you this. It's particularly true in San Antonio where outdoor enthusiasts and cooks are common. An outdoor kitchen can add value to your home by making it more usable and providing additional amenities that are not available in the market. An outdoor kitchen in San Antonio will increase the value and appeal of your home, should you decide to sell.
Landman Group, Inc. is committed to providing low-maintenance options for customers. Outdoor kitchens should be an investment in your home and not a time-consuming chore. We know that homeowners want to be able to relax and enjoy their home, not spend time making sure everything works. Our outdoor kitchens require minimal maintenance, so you can enjoy your backyard more.
Why choose us as your San Antonio, TX outdoor kitchen builder
Outdoor Cooking Space of Your Dreams
A barbecue grill and a few beers might suffice to make a delicious meal but an outdoor kitchen from Landman Group, Inc. will add luxury and utility to your backyard. If you love entertaining guests, outdoor kitchens in San Antonio may be the best home improvement. Outdoor kitchens are great for entertaining guests, whether you're known to host memorable cookouts or amazing dinner parties. Outdoor kitchens can be used to get your guests outside and increase the space in your home.
Even if your style isn't for hosting guests, our San Antonio outdoor cooking areas are great for grilling, smoking, and general cooking. We will work with you to create a space that allows for you to improve your craft while still doing the things you love. We can transform your outdoor space into a professional-grade cooking area, whether you're looking for a barrel smoker or a regular propane grill. Landman Group, Inc. will help you choose the right cooking appliance for you if you don't have one. Landman Group, Inc. is proud to be one of the top-rated outdoor kitchen builders in San Antonio. We look forward to working with you to create a kitchen that you love.
San Antonio's Outdoor Kitchen Experts
Landman Group, Inc. has a deep understanding about outdoor kitchens. There are many reasons people want an outdoor kitchen. Outdoor kitchens are great for entertaining guests and cooking outdoors. Many outdoor kitchens have been installed by us in the San Antonio region. We can help you design an outdoor kitchen that suits your needs, whether you want a traditional or modern style.
Top Quality Products & Installation
Landman Group, Inc. only uses high-quality materials for outdoor kitchen installation in San Antonio. Our outdoor kitchen installation specialists are also experts in backyard improvements. Our employees are educated so that they can pass this knowledge on to customers. Our outdoor kitchen experts can help you with everything, from the best layout for your appliances to the various types of granite countertops. Landman Group, Inc. is happy to answer any questions that you might have. You can be confident that our outdoor kitchen installers are skilled in their field and will build a kitchen that will last for a lifetime.
GET YOUR FREE CONSULTATION
Residents of San Antonio love our high-quality service and many options for outdoor kitchens. These kitchens can be a great way to make your home more enjoyable. The outdoors gives you the opportunity to cook whenever and wherever you like. It's a great place to make memories with family, friends and coworkers.
Landman Group, Inc. can help you transform your backyard into a hybrid cooking area. If you have any questions, give us a call at 210-973-8018. To help you get started with your outdoor kitchen, we offer free consultations. You can also view past projects in our gallery.