#1 Patio Cover Builder San Antonio, TX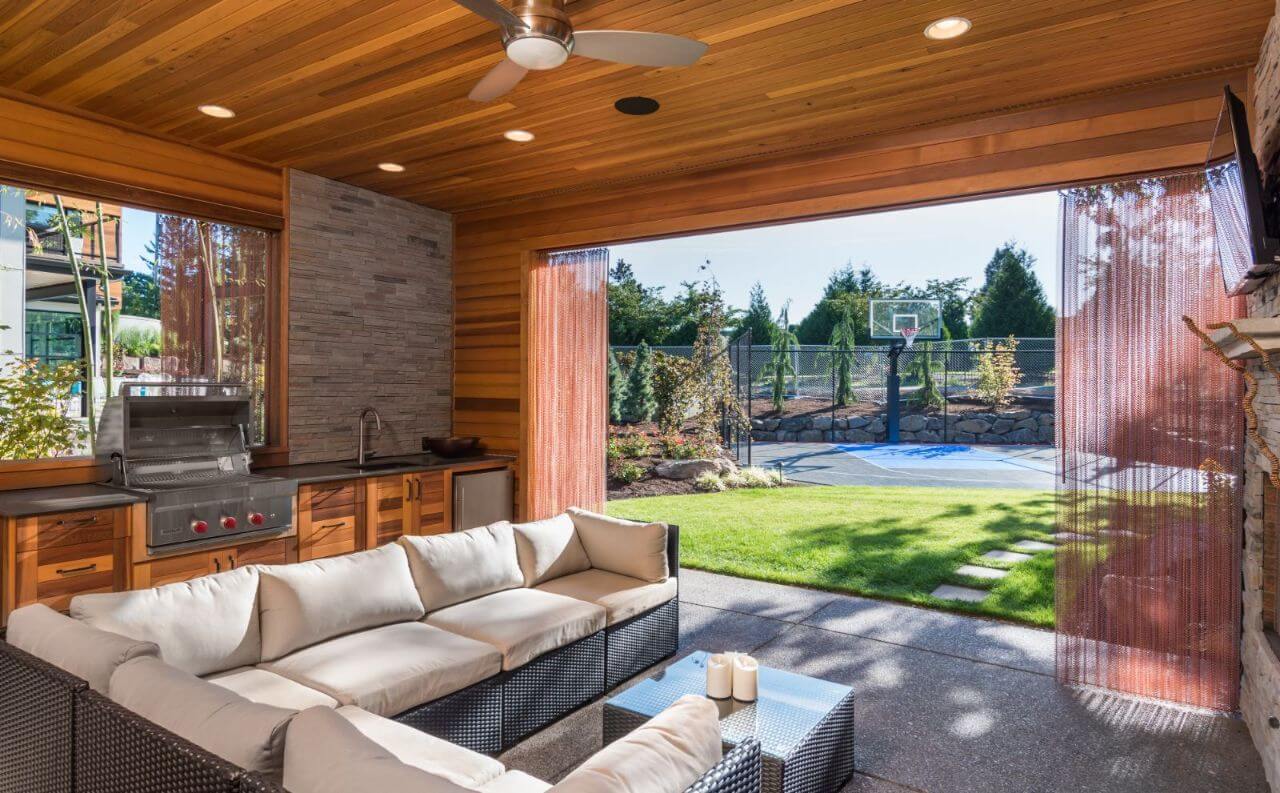 Landman is a locally-owned San Antonio, TX that has been designing Central Texas homes since 2019 with patio covers and more. We take pride in providing friendly, professional service and high-end patio covers at affordable prices. We are among the few companies that provide traditional service, where the customer is always first. You'll be able to get access to us directly throughout each phase of the project.
Patio Covers San Antonio, TX
Create a stylish, elegant and the much-needed shading to your outdoor space by installing custom-built patio covers by Landman Group, Inc. We've been offering outdoor construction services since 2019, which included patio covers and have built thousands of patio covers in the years since. To receive a free estimate on your patio cover or any other outdoor construction or paving project that you have in your mind, call us now.
Landman Group, Inc. offer patio covers and construction services that will improve your living quality. Our aim is to let you make the most of your outdoor space throughout the year. A lot of people love being outdoors, but do not want to be exposed to the sun's rays. To overcome this issue, we install patio covers so that you find the perfect spot to take a breath of fresh air. We design and construct custom-designed patio covers for homes and commercial structures. When we construct a patio cover, we use top-quality materials that won't break, chip or bend. Our goal is to make the perfect outdoor space for your family members to let you relax in your garden or backyard. Our patio cover will protect you from the elements and harmful UV rays, while not blocking natural sunlight.
6 Benefits of Installing a Backyard Patio Cover
Covered Patios Increase Outdoor Comfort
While you're swimming at the swimming pool the hot Texas sun can feel great. When you get out of the water it won't take too long for the sun's rays be a little toasty.
The addition of a patio cover to your backyard will provide instant shade that can be enjoyed all day. Getting away from direct sunlight into the shade will cause you to feel as much as 15 degrees cooler even if the temperature isn't changing significantly. Be cool and let your skin get some relief from the sun by putting on the patio cover and you'll discover yourself spending more time outside.
Patio Cover Will Protect Your Outdoor Living Space
Sometimes it's difficult to create an outdoor space when you'll need to take all your furniture inside during the night. Installation of a patio cover will help to keep your outdoor living area furnishings from water and sun damage.
Are you looking to make it simple by using an outdoor grill and some deck chairs? Do you plan to go full-on and having an outside bar lounge chairs, or even a TV? Whatever your dream is the patio cover could assist you in achieving it.
Covered Patios Extend the Usable Square Footage of Your Home
The way we consider how big our houses could be broken down into several different ways. The amount of land that you own and the area of your house. There's also something that's known as "usable" square footage.
Usable square footage refers the space inside your home that can be utilized. This could include things like bedrooms, storage space, and even bedrooms. However, it could also refer to the available space to build living spaces that are functional.
When you transform your backyard from being a plain and bare patio into an actual outside living area, it will can increase the amount of space you can use. Also installing a budget-friendly patio cover is similar to adding a space to your home. It gives you more room to unwind, read or cook, dine and entertain!
Patio Covers Encourage Outdoor Hangout Time
We all wish we could spend more time enjoying the great outdoors. The main issue is that we are often constrained by time.
A patio cover can transform your backyard into a place to be. It lets you create your own private outdoor paradise. It is also a great way to can bring the entire family together.
If you're able to put together an attractive, comfortable outdoor living space you and your family will want to spend all their time enjoying the sun. The patio cover is as good as a cherry on top. No one will ever want to return inside this summer!
Covered Patios Put You Back in Touch With Local Nature
The time spent outdoors can bring us numerous benefits. It helps us unwind and relax after a tiring week. It also helps us connect to our local flora and fauna.
The longer you're spending outside and in the open, the more you'll begin to pay attention to what's going on all around you. What kind of birds are likely to come to your yard? What are the responses of flowers to different temperatures and levels of exposure to sunlight?
Being in touch with nature, even the natural world in your own backyard is a truly satisfying experience. It can also be an educational opportunity for your children! Learning about nature and working in the garden can help your children to take in the small things in life, gain patience and experience the joy of watching their hard efforts result in a positive outcome.
Custom Made Patio Covers Increase Property Value
You can now see the numerous ways in which installing a patio cover can be the best investment you can make in your personal happiness and peace. Can it be considered an investment in financial terms too? The conclusion is yes!
Indoor-outdoor living is highly in demand these days and homebuyers are searching for homes with the potential to provide this experience. Investing into your yard and establishing an outdoor space with the addition of a patio cover will improve the value of your home.
Why should you allow us to assist with the design of your patio cover? Appraisers have noted the fact that patio cover provide the most ROI when they make both visual and logical sense. We're here to assist you design a patio cover that appears as if it was built specifically for your home.
A well-constructed and well-designed patio cover is not just functionality to your home, but it can also be an excellent investment in the value of your property as the appeal in outdoor areas continue to increase. Patio covers are available in a variety of designs and materials. Aluminum is light and simple to maintain choice and you could also decide to go with a frame and covered patio cover that blend more with your house rather than being an addition. Consider the cost, ease of use and longevity of all of these options prior to making your choice.
San Antonio Patio Covers Costs
There are several factors which play an important role in determining the price the construct a patio cover in San Antonio:
Terrain and accessibility to the construction site.
Shape and size of the patio cover.
Materials to use.
Landman Group, Inc. can create a custom San Antonio patio cover using covered with insulated roofing panels to complement the design of your home and can even create it to look like the new patio was planned as part of the initial construction.
San Antonio, TX Covered Patios Pros
Hire a pro that specializes in the design & installation of San Antonio covered patios.
Covered patios in San Antonio, TX can be designed to accommodate any taste & budget.
We only build covered patio related projects.
Avoid unnecessary San Antonio covered patios expenses.
Landman Group, Inc. is a local specialty patio cover contractor.
High quality aluminum covered patios in San Antonio, TX are the most cost-effective solution.
See our photo gallery to find our patio cover designs.
GET YOUR FREE CONSULTATION
To learn more about the advantages of our patio covers in San Antonio, TX call the experts in home remodeling at Landscaping Group, Inc. today. We'd be delighted to bring one of our expert design consultants to your house to give you no-cost estimates. Complete our online form or give us call to begin by speaking with one of San Antonio, TX patio cover experts now!