#1 Pergolas Contractor San Antonio, Tx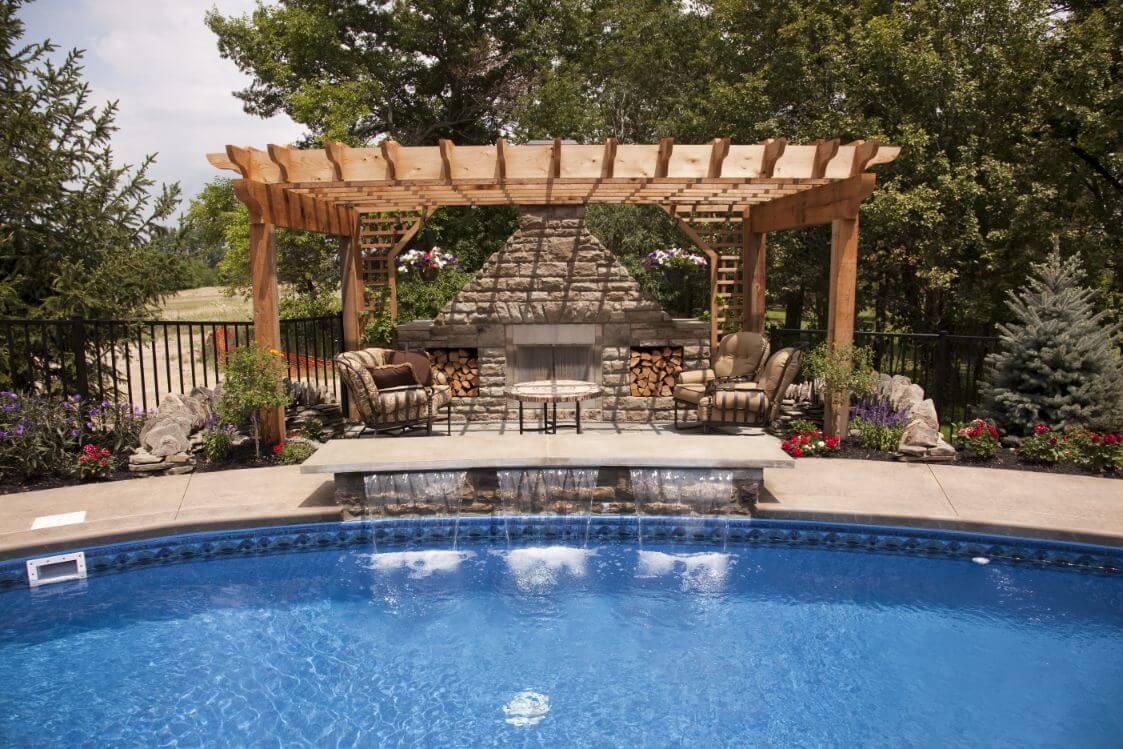 San Antonio's Go-To Pergola Builders
We are Landman Group, Inc., we're proud to be experts in pergolas as well as other home improvements for your backyard in San Antonio. We make sure to be extra careful when constructing your pergola. Even though the top part of pergolas is usually not completely covered, a properly constructed pergola will block the sun in the same way as the standard patio cover. This is one of the many aspects the San Antonio pergola builders will consider when building your pergola. From the area it's placed on to how the sun is reflected off your pergola, we apply our attention to detail to make sure the pergola you choose to install is in line with your requirements.
Improve The Aesthetics And Comfort Of Your Backyard
Pergolas are simple shade structures which can transform an ordinary backyard into a luxurious outdoor space. They are like gazebos but is made up of latticework, or the criss cross pattern of rafters and beams, instead of an actual piece of wood or metal. When they are attached to homes or built as a freestanding structure, pergolas enhance the enjoyment of your backyard because they can provide shade. Pergolas are also great as frames for areas such as an outdoor dining space or kitchen. Our San Antonio, TX clients love installing near their pools, or as a substitute for traditional patio covers because of the elegant design of it. When it's time to sell your house, your pergola is guaranteed to attract the interest of potential buyers. A pergola installation is a wise investment that pays for itself both figuratively and also literally.
Our group of experts in backyard home improvement will install the best pergolas in San Antonio and the surrounding areas. We pay attention even to the smallest detail to ensure that your pergola provides you the right protection to the sun when it's at its hottest. With your new pergola, you, your family, and your friends can enjoy your backyard no matter the weather conditions thanks to the 10-15 degree cooling shade result. Enhance your life and make your home a place to enjoy to the fullest by installing a pergola in San Antonio from Landman Group, Inc.
Benefits of A New Pergola
You are able to choose how much sun you get by utilizing our open lattice roofs.
A pergola cover for your patio can be attached with an home or constructed as a freestanding structure.
The ability to design custom electrical plugs and ceiling fan are also available.
Different framing styles as well as geometric designs are offered.
Our designs made of aluminum or wood are sure to enhance backyard making it more comfortable and enjoyable.
It's a cheaper alternative to traditional installation.
Pergolas Can be Installed in a Variety of Places around San Antonio, TX, Homes
San Antonio, TX Homeowners who are looking for ways to freshen up their homes might consider installing a pergola. A pergola is the perfect option for any home, adding a shaded space for guests to sit under during hot days. It will keep everybody cool, comfortable and protected from the damaging UV radiation.
Pergolas can be installed in different locations of your property such as over:
The entryway into your home
A pool deck
A garden
Patio furniture
A spa
A play area for children
A barbecue area
A picnic table
A porch swing

The options of the location you'd like to have to have your pergola placed are nearly limitless.
Each pergola we construct is built with the finest quality material. If you select Landman Group, Inc. for your new pergola, you can be sure that you'll get a structure built to last. The pergolas we build are fashionable and designed to fit the style of your backyard, while also being strong enough to stand up to the elements. Landman Group, Inc. builds pergolas which are built to stand up to any challenge that Central Texas weather throws at them.
Cedar Options
Cedar is a popular choice due to its rustic style.
Different stain colors and post designs are available in all colors and styles.
The wood-based arbors we offer are made to complement your backyard.


Aluminum Options
We are using Alumawood that has the same appearance and feel as real wood.
Our long-lasting Alumawood is weatherproof and will not deteriorate or crack, nor will it require painting.
We offer lifetime guarantees on all aluminium frame.
A pergola can provide an elegant ambiance in your backyard.
They are cheaper than traditional porch covers.
A patio with shade can be used for relaxation or an area for entertainment or your own poolside spot.
By installing a Polygal roofing, our pergolas are even water-tight.
We work hand-in-hand with our customers to ensure their 100% satisfaction.
Full Service Installation
You may want to have a pergola built to extend your house or as an independent addition to your backyard, Landman Group, Inc. can get the job done. Our pergola building team is fully equipped to design a new part of your backyard to allow the pergola to be seated on. With our full service of pergola installation, we are able to create a brand-new foundation or concrete slab for your pergola to sit on.
A pergola added to your backyard is like adding outdoor extension to your home. You can use the pergola to shade an area for dining, a patio, or even a lounge, the will be more relaxing since it's shaded from sun. It also gives you more space for entertaining guests for a cookout or an evening gathering, or just relax with family and friends enjoying the outdoors. Pergolas made by Landman Group, Inc. can reduce the temperature of your shaded area by between 10 and 15 degrees.
Increase The Value Of Your Home
Adding more space will increase the value of your home to potential buyers. Backyard improvement is common decision to home owners soon after moving in to their new home. Installing a pergola prior to the time you sell your house will improve appearance of your property, and ultimately, the worth of your home. Any real estate agent within area of San Antonio area will tell that a relaxing outdoor space can be an important factor to consider when selling your home to buyers.
DESIGN YOUR DREAM PERGOLA WITH US
The team at Landman Group, Inc. designs and constructs stunning pergolas throughout San Antonio, TX and surrounding area. If you're looking to enhance your outdoor living space or transform your backyard, we are here to assist you. We can help you make a relaxing place where you and your family will enjoy for the years to come.