#1 New Braunfels Fire Pit Builder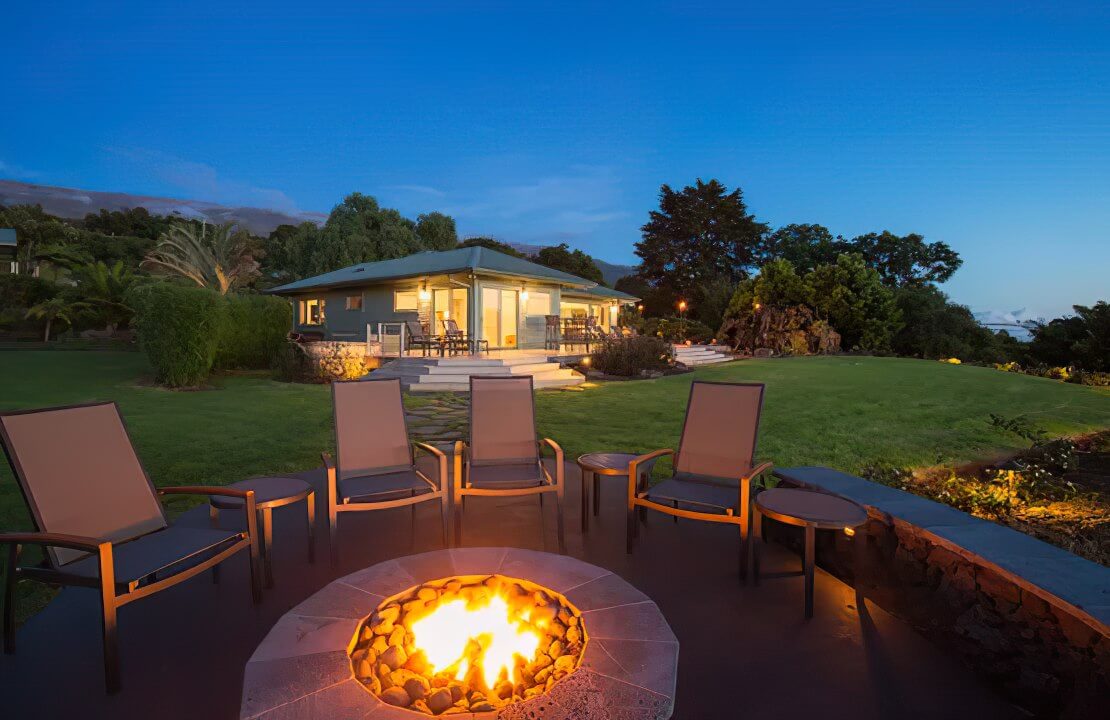 An outdoor fire pit can add elegance and value to your home. A fire can also be used to extend the living area of your home. You can enjoy fire pits all year, whether you're heating up in winter or roasting marshmallows with friends and family during the warm summer nights.
Landman Group, Inc. has helped many homeowners in the New Braunfels and surrounding areas with fire pit installations/repairs. Our experts are familiar with New Braunfels stone suppliers and can help you choose the right material for your project. Every project is unique because of the different considerations to take such as terrain and aesthetic. We work closely with our clients to make sure the project is in line with your vision. We also offer free fire pit landscaping designs along with a free consultation. Check our gallery page for fire pit works we've done:
Quick and Affordable Fire Pit Installation Services in New Braunfels, TX
Landman Group, Inc. is the right choice for your firepit. We offer premium products and friendly customer service at affordable prices. We strive to give you the best value for your investment. Our team will work closely with you from start to finish to ensure that your project is completed to your satisfaction. Here are a few benefits that you will enjoy when you choose our company for your construction needs:
Custom Design Consultation: Talk to one of our design experts about the ideal color, style and size for your firepit based on your taste and your budget.


Affordable Financing Solutions: We can make any project affordable for customers in New Braunfels with our variety of loans and financing options.


Quick and Efficient Installations: We don't believe that time or money should be wasted. Therefore, we train our contractors to use the most efficient methods of installation so that they can achieve beautiful results in no time.

Outdoor Fire Pit Services Key Features
Fast Installation
Light-weight cutting edge technology
No Extensive Construction
Versatile Design & Build Process
Can be Built on Most Surfaces
No Wood / Steel Frame to Rust or Rot
Can Construct on Most Decks
Wood, Natural Gas, & Propane Fuel Options
Classic and Modern Fire Pit Designs
Why Add an Outdoor Fire Pit?
A fire pit can be great yet functional addition to your backyard. Having an option to light a warm fire outdoors can bring tranquility to your landscape spaces. We can design a firepit that will last for years, no matter what your requirements are.
Choosing a Fire Pit Design
There are many fire pits designs available today. Landman Group, Inc. believes that we are leaders in designing and creating beautiful fire pits. Landman's team of experienced contractors and designers has the knowledge and experience to create elegant custom installations which have earned us many satisfied customers.
One of our team members will sit down with your and help you design the fire pit of your dreams. All of our installations are made with the highest quality materials and products. Our clients receive an installation that is not only beautiful but also durable enough to withstand extreme weather conditions.
Fire Pit Builder that you can trust
From innovative architecture that stands out to a fire pit that blends in with your existing space, our project developers can create the ambiance you need for your outdoor living area. We will create a wonderful space for entertaining family and friends.
Our professionals are highly skilled and will ensure that your structures are built to last.
GET YOUR FREE CONSULTATION
feel of your outdoor area. You will not only be adding value to your commercial property or home, but also increasing your social life.
A fire pit can be added to your backyard, giving you a place where you can relax with family and friends no matter what time of the year it may be. Because you have a place that is comfortable and offers a great environment to entertain guests, you will be more likely to invite them over. Let us transform your outdoor spaces into a haven for entertainment by installing a fire pit custom-designed and constructed!
Call Us at 210-973-8018 or send us a message by clicking the button bellow.
Frequently Asked Questions
While permits aren't typically needed, it's a good idea to check local ordinances and codes.
Consider overhead clearance, underground utilities, levels, wind direction and drainage.
A gas fire pit requires very little maintenance. You can use soap and water to clean soot if you're using fire glass.