#1 New Braunfels Landscaping Company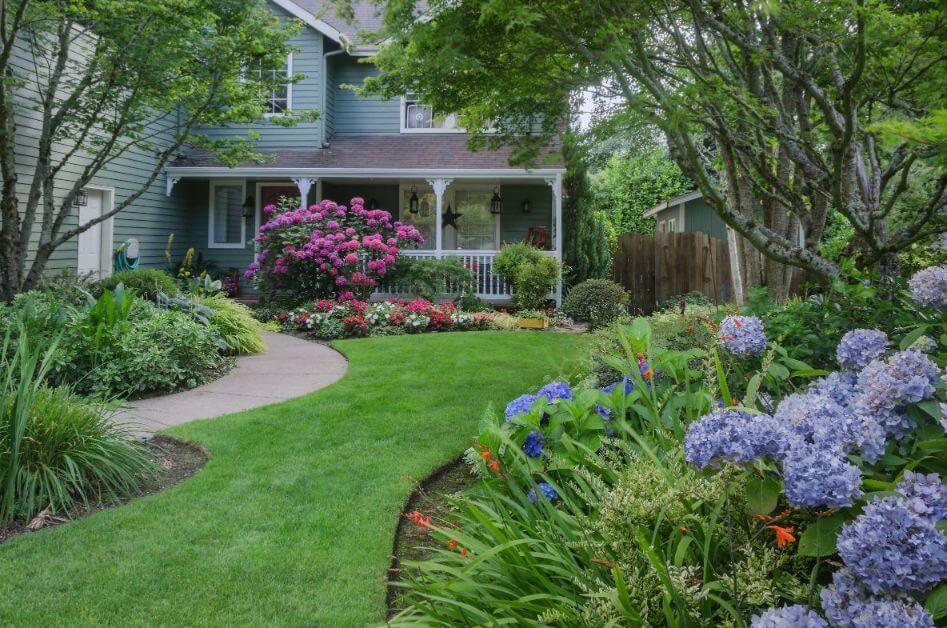 Full-Service Landscaping Company in New Braunfels
Work with The Landman Group, Inc. and see how we can make your lawn or yard look stunning.
Maintaining your lawn green and beautiful all through the year is a daunting task, especially during Texas summers and winters. If you're looking to have an impressive landscape, Landman Group, Inc. is your best choice. No matter if you have a commercial property or simply wish to become the envy of the community. Our New Braunfels landscaping and lawn maintenance experts are ready to assist.
Landman Group, Inc. Keeps Your Property Looking Beautiful
Your lawn, your backyard and outdoor spaces are all part of your home. They're meant to be loved and appreciated. We are experts in planning, developing and keeping the outdoor space you've always dreamed of. We're authorized and certified to provide all landscaping services.
Contact us for free consultation on any of our landscaping service:
Aquatic Management
We will keep any water feature on your property safe, clean, and looking beautiful. We at Landman Group, Inc. provides aquatic management for fountains, ponds, and more.
Hardscape
Fire pits, sidewalks, walls, and other elements that make up your landscape are as important as your trees, plants and grass. We can design and construct any type of hardscape!
General Landscaping
We offer landscaping solutions specifically designed to your property or business. We operate within the limitations and advantages of your property, while taking local conditions and soil into account to produce the results you want.

In addition, we provide eco-friendly solutions by:
Using environmentally-conscious alternatives to traditional chemicals.
Implementing low-emission fuels, including biodiesel.
Adopting a no-idle system to reduce the amount of waste and to conserve resources.
We are reducing paper usage by sending the estimates and invoices to our customers through email.

In our efforts to create stunning landscapes and beautiful lawns, we make sure that protecting the environment is a top priority. We also recycle our materials as often as possible!
Check our full services page to know more.
Complete Grounds Care with Green Focus
We take great pride in providing a wide assortment of landscaping and lawn care services to our customers. From organic lawn treatment to traditional programs, we can provide all of it. You can contact our team of experts in landscaping to help with turf maintenance, landscaping improvements, fertilization, irrigation repair, weed control, cleanup, and so much more!
The Foundation of Our Landscaping Services
If you're planning to create the beautiful backyard you've always wanted, require regular lawn maintenance or have some commercial landscaping requirements, our landscaping solutions can be tailored to meet your specific needs. From installing artificial or sod turf, to irrigation systems and keeping weeds and pests at bay, Landman Group, Inc. has the expertise, tools and equipment to tackle everything. We also offer cost-free estimates, as well as an upfront price to let you know what you can be expecting.
Our grounds care services are built upon four key principles (C.A.R.E.):
Putting Customers first;
Having a positive Attitude;
Treating others with Respect; and
Enjoying life in the process!

Our team is certified, licensed, and dedicated to your complete satisfaction. A beautiful landscape is possible when it is well taken care of, our landscaping services can make that happen for your property.
Reasons to hire a landscaper
Plants have different characteristics
Each plant has its own distinct characteristic that includes the sun/shade exposure, spacing, drainage and soil requirements, maturity size and maintenance concerns, to name a few.
Have a well-designed plan
In the process of designing there will be a lot of time that will be spent on research, ideas gathering, and making plans. To maximize the return of your investment, you need to develop a landscape design plan.
Spending more than budget
It is important to have a carefully designed landscaping plan that clearly outlines how the space can be utilized in a stunning and creative way on a budget.
It adds significant value to your business or home.
Real estate professionals appreciate the beauty of a landscape, especially when selling a home. It is often said that it's hard to sell a home without an attractive curb appeal.
Hire Our Experts for the Job
Our grounds-care experts are trustworthy, honest and constantly striving to meet or exceed our clients' expectations. If you choose us for residential or commercial lawn and landscaping needs, you can be confident that our experts will provide high-quality results! We have a long-standing relationship with clients who reside in New Braunfels, San Antonio, Boerne and surrounding areas.
GET YOUR FREE CONSULTATION
Choose the Landman Group, Inc. team. When it comes to selecting the right team for your commercial or residential lawn care and landscaping services, Landman Group, Inc. is the right choice.
Feel free to contact us for FREE consultation by click the button bellow. Or you can just call us at 210-973-8018.